Enjoy Our Beautiful Stone Harbor Home!
Right on the shore in Stone Harbor, this house is perfect for a getaway any time of year. The upside down construction and extensive amenities ensure a relaxing visit with friends, family or both!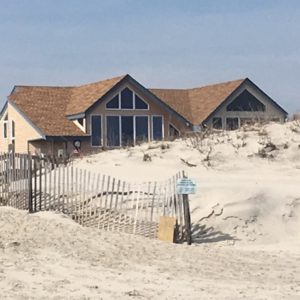 A Short Walk to the Beach!
As you can see, this is a great piece of beachfront property. Easy access to and from the beach!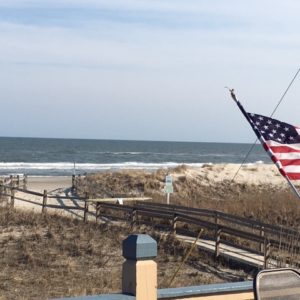 You'll Love the View!
Rest assured you'll have a great beachfront view at all times of day. Go outside and listen to the waves against the beach, or keep an eye on the kids from above!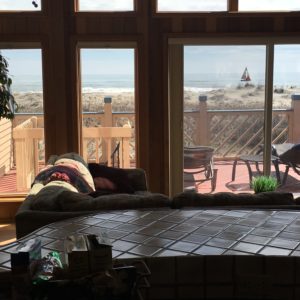 Many Comforts Inside!
There are plenty of creature comforts and amenities inside as well, including a large kitchen and oceanfront living room! The house also has bikes, beach chairs, a wine cooler, sand toys for the kids and much more! We want you to feel at home in our home!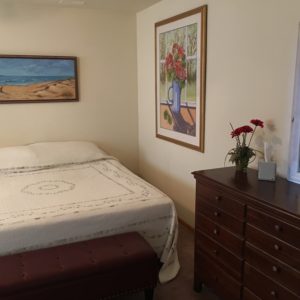 Rest with Ease!
Plenty of bedrooms ensure a great place to relax after a busy day on the beach or enjoying Stone Harbor!
#10 on 92nd -- By the Numbers
There's a lot to enjoy in this house. Call (570) 650-3116 or (570) 287-0595 to book your week on the beach in Stone Harbor today!
There is plenty in and around this house for your comfort! There are two off street parking spaces next to the house, a large round fully equipped kitchen with a bar, oceanfront views from the living room and plenty of places to watch TV.
Cable TV and one smart TV is included, and we have over 120 movies for you and your family to enjoy!
Plenty of books can be found around the house as well. A full deck with chairs and a large table surrounds the entire main floor and there is a natural gas grill.
For those looking to mix work and pleasure, we provide a computer and fax as well.
We want you to be as comfortable we are in our home, so we've also included our bikes, beach chairs, beach tags, wine cooler and sand toys for you as well!
Visit Avalon/Stone Harbor Real Estate, 96th Street (609-368-9201) Stone Harbor or Coldwell Banker Otton Real Estate, 9626 2nd Avenue, Stone Harbor NJ 08247 (800-368-2000) and ask for Jeremy Jones if you are in Stone Harbor. Ask to see the property and they would be pleased to give you a key. Please knock before you come in. We might be enjoying our home as much as we hope you will be!
[dt_slideshow posts="374″]
Contact Us and Book Today!
Fill out the form with your information, we'll be happy to chat about booking the house!
Last year the house rented for $9800 a week in season and $5500 a week in the off-season. We lease the house during the regular season along with Avalon/Stone Harbor Real Estate, 3001 Dune Drive, Avalon, NJ 08202 (609-368-5102), and Coldwell Banker Otton Real Estate, 9626 2nd Avenue, Stone Harbor NJ 08247 (800-368-2000) and ask for Jeremy Jones. During off-season, it is just us, and we can be a bit flexible.
Testimonials
Swipe to Learn About our Happy Vacationers!
The slider has just a few, click here to take a look at them all!
[dt_testimonials type="slider" autoslide="30000″ number="3″ orderby="title" order="asc"]
We're on the Beach!
Click the satellite box below to see really how close!